Durrants Hotel, London - Providing Bacteria Free Accommodation & Dining
Durrants Hotel, situated in the heart of Marylebone village in London's West End is a successful family run business. For nearly 100 years Durrants have been providing fine accommodation and dining.
Durrants pay attention to ensuring their guests experience is as comfortable as possible. The Georgian Townhouse provides everything you would expect from a quality hotel; individually decorated suites nestled within original Georgian architecture and a luxurious restaurant and a comforting bar.
In December 2012, Highgrade were contracted by Durrants to provide their Ultimate Protection solution to Carpets & Upholstery. Highgrade treated the carpeted areas in the restaurant, bars and several of the Suites with antimicrobial technology whilst fully cleaning the carpets and upholstery. All areas treated by Highgrade were left professionally clean and bacteria free.
Durrants are the first hotel in London able to advertise Bacteria free accommodation and dining for their guests. Not only will their guests experience be first class, but they will be safe in the knowledge their environment will be also.
Download our brochure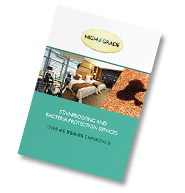 Customer case studies
Our Location
Unit 6,
Lantern Commercial Centre,
London Road,
Flamstead,
Hertfordshire,
AL3 8HG